LIVE MOTIVATION
Stay engaged with our encouraging fitness instructors and motivated by the group fitness experience from you own home.

Just click the button for your desired class at class time and enter the password "ymca".
Weekly Community Schedule
More motivating live classes for YMCA Members
Choreographed to popular music, our instructors will keep you on beat and help you push yourself to the next level.  High-rep, full body workout using an adjustable barbell and weight plates.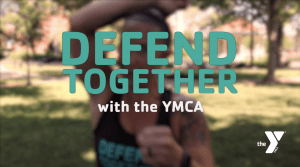 Mixed Martial Arts set to remixed familiar music with our professional instructors keeping you on pace. Movements and fitness techniques for added toning benefits.