It Takes a Village
The YMCA believes our communities are strongest when everyone is included and has the opportunity to reach their full potential. We welcome and connect people of all generations, backgrounds and perspectives, and we are committed to addressing issues that people face to create positive change.
Give Online
Responding in Times of Need
Food Distribution Expanded
227,320 meals distributed.
Emergency Child Care
Academic support for remove learners. 4,635 children served.
Virtual Y Launched
Weekly live streamed classes and content hub.
THIS PROGRAM OFFERS A SLIDING FEE SCALE THAT IS DESIGNED TO FIT THE FINANCIAL SITUATION OF EACH INDIVIDUAL AND FAMILY IN OUR COMMUNITY.
The YMCA will provide memberships, programs, and services for individuals and families who desire to participate and understand the benefits of the YMCA, regardless of ability to pay the established fees. Assistance will be granted, based on financial need. Download an application for financial assistance. Bring the finished sheet in to meet with a membership specialist to determine your eligibility for assistance.
 The Y is excited to be working with Freestore Foodbank to bring additional food security to our community, and to uphold our mission of putting Christian principles into practice with this food program.
Gamble-Nippert YMCA
3159 Montana Ave.
Cincinnati, Oh 45211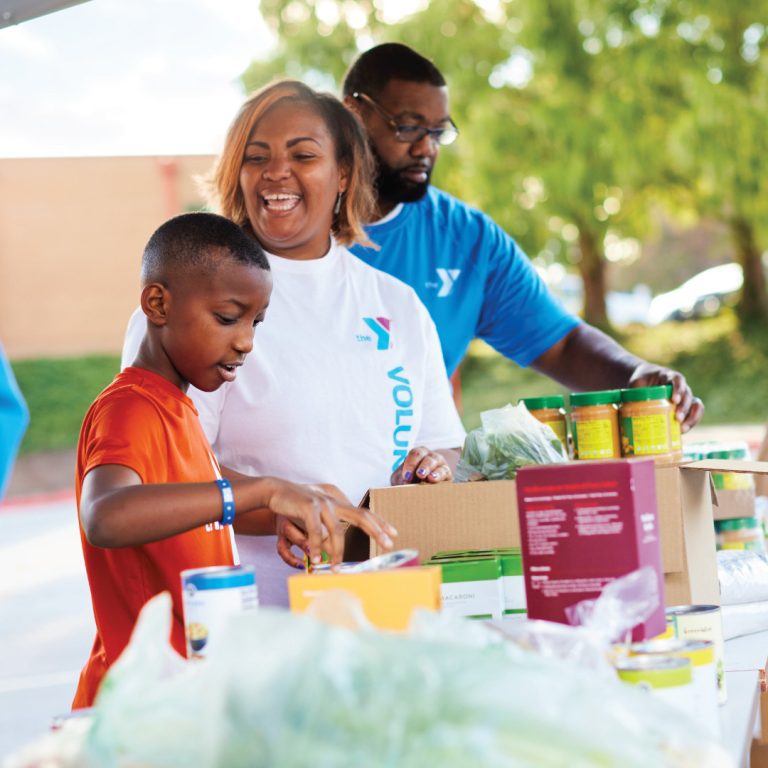 The Y works to remove barriers and address systemic inequities in our communities; food insecurity, health disparities, and connecting families to basic needs resources. Our partners, projects, and resources are always evolving, please reach out if you are need of a referral or assistance. If you are an agency or community partner interested in coming alongside us in this work, let's explore this opportunity together (reach out!)
Heather Pfaltzgraff
Assoc. VP Association Services and Volunteer Development
Stephanie Togneri
Senior Director of Volunteer Engagement
Email me
Claire Miller
Director of Social Responsibility
Email me
Jodi Stacey
Social Responsibility Coordinator
Email me
Christian Davis
Parent Champion's Network Relationship Director
Email me
The YMCA of Greater Cincinnati partners with Mindfully. Mindfully offers affordable, accessible, progressive, and personalized care.
If you are a YMCA member, you can access these services for free or at a reduced cost.
Currently available: PEER SUPPORT GROUPS! Learn more here & register.
What is PEER SUPPORT? In-Depth Peer Support Overview