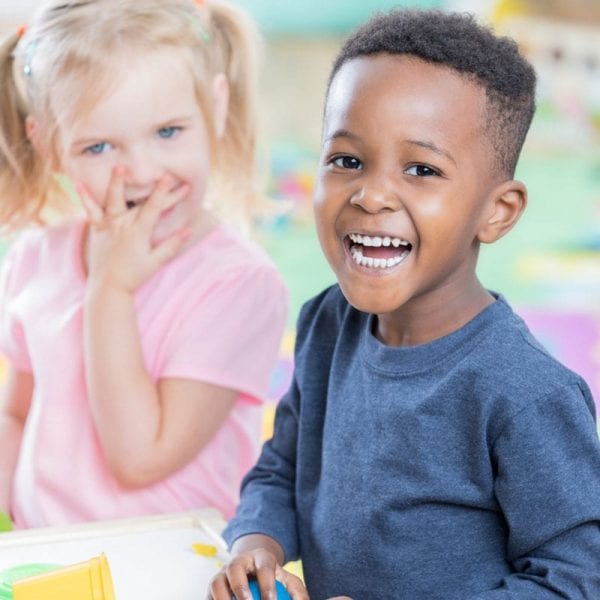 Toddler Care
At Y Toddler Care, we pay attention to the little things to provide a safe and nurturing environment for your little ones.
Toddler Child Care at the YMCA
Provides experiences that enrich and enhance each child's cognitive, language, social, emotional, physical, and creative development. Within the center's daily schedule, each child has opportunities to create, explore the environment, learn problem-solving and personal interaction skills, and learn concepts through first-hand experiences.
Enroll your toddler in a childcare group program, for ages 18 months – 3 years. The developmental years of young children are essential to their ability to grow into healthy functioning adults. Give your toddler the best chance possible and enroll them in a YMCA childcare program today. Our YMCA caretakers take into account how important these early years of development are. According to the American Institutes for Research, children find more success in later years if given the attention and care that they need.
Our programs focus on cognitive development and building language skills through constant reading and language lessons. A strong support of emotional and social development through demonstrating positive and constructive behavior. Toddlers absorb knowledge quickly through mirroring behavior. Our employees are trained to give your toddler the best possible care.
Available at the following locations:
Patri-tots Hillsboro – Central Campus